Forthcoming Events
Here is some information about the events that are planned for the months ahead.
Saturday 7th October at 17:00 - Tour of the Centre National de l'Audiovisuel, Dudelange
Our guide for this tour will be Paul Lesch, Director of the Centre. Paul is also Chamberlain to the Grand Duc and lectures at the University of Luxembourg, but his main job is at the CNA. The tour will be followed by dinner at the Restaurant Loxalis, which is a six minute walk from the CNA. Paul Lesch and his partner will join us for dinner.

The CNA was created in 1989. Its function is to safeguard and promote Luxembourgish audiovisual art. More specifically it is concerned with photographic, audio and film work created by Luxembourgers or in Luxembourg. The centre also serves as a general exhibition and performance venue. The integrated cinema, Ciné Starlight, frequently shows important art films.

Paul will present the CNA with film and sound clips illustrating the rare audiovisual documents in its archive. Then he will give a tour of the premises: the Médiathèque, the cinema booths, the sound studio, the 'studio prises de vues', and the archive vault. It will also be possible to visit the incomparable Bitter Years exhibition, the last exhibition curated by the famous photographer Edward Steichen as Director of the Photography Department of the Museum of Modern Art (MoMA) in New York, which has now found a permanent home in the water tower ("Waassertuerm") just behind the CNA.

To register for the visit please e-mail dclark "at" pt "dot" lu (replace the "quoted" items by the appropriate symbols) with the subject line "CNA Visit", giving the number of people and saying whether you wish to come just for the tour or for the dinner as well. Members and their guests who wish to join us for dinner should pay €50,- per person to the Society's account BCEELULL IBAN LU21 0019 1755 3010 3000, with the reference "CNA Dinner".
Back to top
Oxford University News
Latest edition of Oxford Today read
Oxford University to have 'most state school students for decades'
Almost 60% of offers made to pupils at state schools.
Read about this and the University's extensive school outreach work.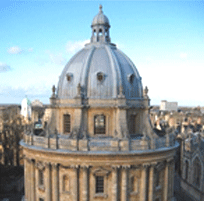 Members
Have you changed your contact details?
Please inform the Membership Secretary so that our membership database is kept up-to-date and you continue to hear from us.
Please see the Membership page for important information about the 2015 subscription and payment methods.
Viewing this web-site
This web-site is designed to display correctly in modern, secure web-browsers such as the latest versions of Firefox, IE, Safari and Opera.
If the pages don't display correctly, try updating to one of the suggested browsers.