Forthcoming Events
Here is some information about the events that are planned for the months ahead.
Wednesday 13th December at 19:00 - After Work Winter Market Holiday Meet-up
Join OUSL members at the winter market for music, gluhwein, and conversation. Grab your beverage of choice, and meet us in front of the bandstand in Place d'Armes. We will listen to a Just Voices performance for about 1 hour and then adjourn to Beim Renert for a quieter 'catch-up' with friends and family. In case of inclement weather we will just meet at Beim Renert in Place Guillaume (Knuedler) at 19:00. Send a quick note to lisa "dot" francisjennings "at" gmail "dot" com (replace the "quoted" items by the appropriate symbols) by Friday, December 8th, to let us know you will attend, so we can provide estimated numbers to the bar.
Cost: this is a 'pay-your-own-way' event. Each attendee will pay for whatever they order at the market or the bar. There are no additional charges.

Keep safe and healthy for the holiday! Although there are many parking facilities available nearby, we encourage you to walk or take public transportation if you plan to consume alcohol.
Back to top
Oxford University News
Latest edition of Oxford Today read
Oxford University to have 'most state school students for decades'
Almost 60% of offers made to pupils at state schools.
Read about this and the University's extensive school outreach work.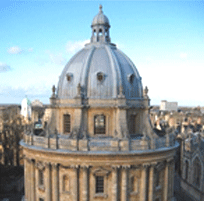 Members
Have you changed your contact details?
Please inform the Membership Secretary so that our membership database is kept up-to-date and you continue to hear from us.
Please see the Membership page for important information about the 2015 subscription and payment methods.
Viewing this web-site
This web-site is designed to display correctly in modern, secure web-browsers such as the latest versions of Firefox, IE, Safari and Opera.
If the pages don't display correctly, try updating to one of the suggested browsers.