OUSL Members
Membership: How to join
The OUSL is open to anyone who has studied at Oxford University. To become a member, please contact the Membership Secretary,
e-mail: membership "at" oxford "dot" lu (replace the "quoted" items by the appropriate symbols),
giving your college affiliation, years of attendance, subjects, current interests and contact details.
The annual subscription is €35,00, payable to the Society's bank account at:
BCEELULL IBAN LU21 0019 1755 3010 3000
New: Payment by Standing Order
It would be very helpful if members could set up a standing order to pay their subscriptions. This would save them the trouble of making a virement and the OUSL the cost and trouble of reminding members about the subscription each year. For those with an internet banking service this can usually be done on-line. The details needed are:
Creditor: Oxford University Society of Luxembourg
Creditor's bank BIC: BCEELULL
Creditor's IBAN: LU21 0019 1755 3010 3000
Amount: €35
Frequency: annual
First payment: 14 January
Until: further notice.
Communication: OUSL subscription.
Alumni Networks
The Oxford University Society has an alumni network comprised of over 160 individual groups around the world, of which OUSL is one.
The University Alumni Web-site carries news of many different events and activities.

In addition to these regional groups there are also a number of subject-specific networks for Oxford alumni.
There is a new pan-India Oxford Alumni society in India. OUSL members who are visiting India and would like to make contact with Society members there can do so by contacting our Chairman or Secretary.
Alumni Newsletter
You can read the Alumni Newsletter on-line, or arrange to receive it as an e-mail
Oxford University News
Latest edition of Oxford Today read
Oxford University to have 'most state school students for decades'
Almost 60% of offers made to pupils at state schools.
Read about this and the University's extensive school outreach work.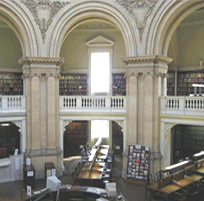 Members
Have you changed your contact details?
Please inform the Membership Secretary so that our membership database is kept up-to-date and you continue to hear from us.
The Society's Statutes and Accounts
You can download the Society's Statutes
Copies of the Society's recent accounts are available:
2008
2009
2010
2010 with Budget 2011
2011
2014 and 2015 Budget

Viewing this web-site
This web-site is designed to display correctly in modern, secure web-browsers such as the latest versions of Firefox, IE, Safari and Opera.
If the pages don't display correctly, try updating to one of the suggested browsers.